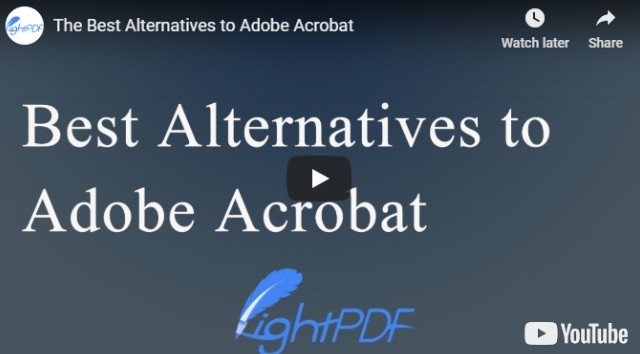 7 Alternatives to Adobe Acrobat
LightPDF can be classified as one of the best alternative solutions for Adobe Acrobat. It can convert PDF to Word, PPT, images and vice versa, add watermark, protect and unlock PDF, edit PDF, OCR, etc.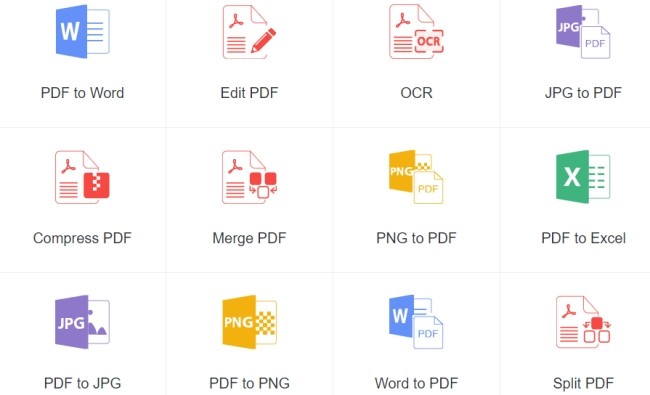 Reasons to be recommended:
Many feasible features for PDF.
Free and easy to use.
No need to install anything to use the program.
No limitation to the times of uploading and file size.
Available on Windows and Mac.
Disadvantage:
Since it guarantees that it will delete the files after you finish the operations to PDF, it cannot work like a PDF reader very well.
PDFescape is another Adobe Acrobat Alternative. There are two versions of this program. One is a web-based program which can be used to edit and view your PDF documents. The other version is the full version where you can use offline. You can rely on this desktop one program to convert, edit, read PDF and more. For our ranking, we rather prefer the desktop version.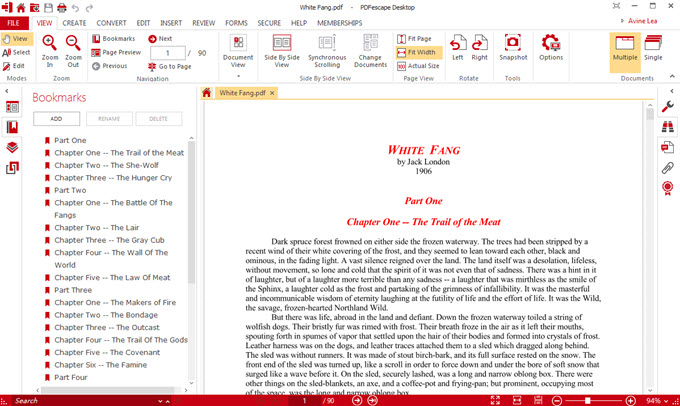 Reasons to be recommended:
More functions are available on the desktop app.
The price for the desktop software ($5.99 per month) is cheaper than Adobe.
It can be your PDF reader and you can set bookmarks.
You can create forms with it.
Disadvantages:
The online version has limitations on the file size uploaded.
The conversion tool for the desktop program will change the fonts of pages and some conversion operations may not work properly.
The third Acrobat Alternative we recommend here is called PDFPen. This tool is a PDF editor for Mac users which offers all the necessary basic editing tools to modify your chosen file easily. Aside from that, this program is capable for adding text, images and signatures.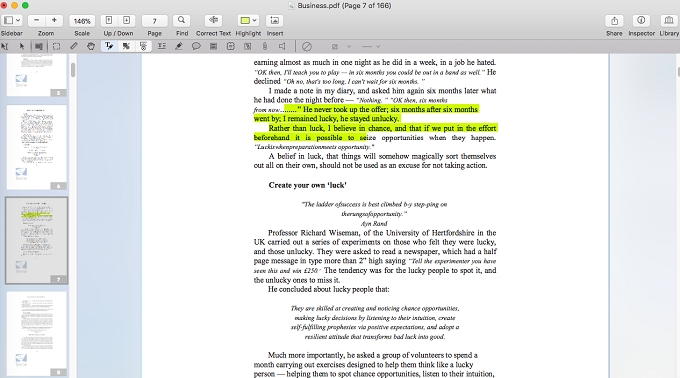 Reasons to be recommended:
The program provides a clean interface.
It has OCR tool and can adding page number, header and footer.
It can work as a PDF reader for Mac.
Disadvantages:
It cannot convert PDF.
Modifying the existed PDF content is not available.
ApowerPDF is an additional mentionable great Adobe Acrobat alternative. This great solution has many functions such as converting, editing, splitting, rotating, deleting pages, etc., which can work fast and easily.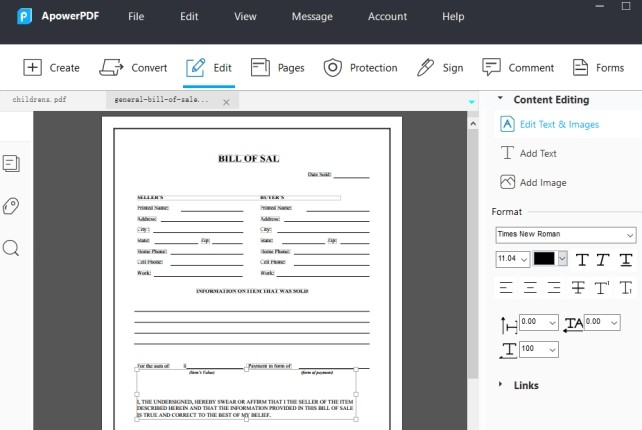 Reasons to be recommended:
Clean and easy-to-use interface.
Many functions are available.
Able to work as your PDF reader as well as PDF editor.
Disadvantages:
Not available on Mac.
Not able to add bookmark.
Foxit Phantom PDF can also be listed among the other available Acrobat alternatives online as well as offline. This program excels in editing your PDF file, while you may also split and merge PDF files, and add encryption to the PDF in accordance to your need. What's more, converting PDF to other formats and vice versa is also available.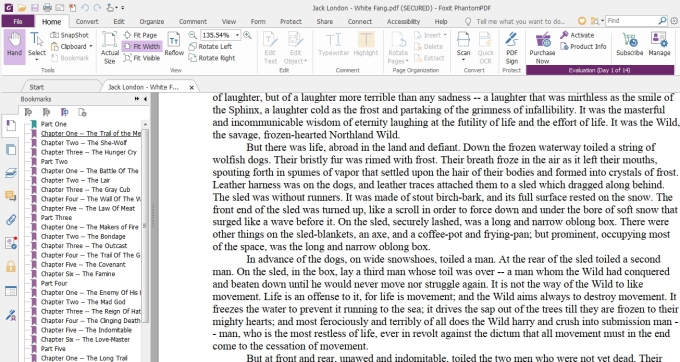 Reasons to be recommended:
The online version works like the desktop one and has the same strong functions as the desktop software while it doesn't require any installation.
Both the online and offline version have three types of design and functional levels for different users, such as Standard, Education and Business.
Disadvantages:
The Rotate function can only rotate the pages one by one, but cannot rotate all pages with one simple click.
It only works for Windows PC.
Just like Foxit, Soda PDF is another relevant Acrobat Alternative which you can use when you wish to have both an online and offline version on your Windows PC. This tool will allow you to do basic editing on your PDF file. Its trial version is also a web-based program that doesn't need any installation or software download. You may also use this app to rotate your PDF file easily, among other modifications.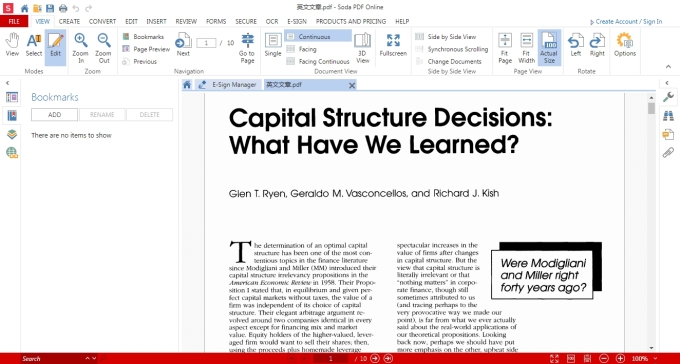 Reasons to be recommended:
Both online and offline tools have many useful features for PDF files that are essential.
You can use both the online and offline version as a PDF reader as they can both add bookmarks.
Disadvantages:
It takes a long time for the online tool to load.
You need to sign in to enjoy some of its features online.
You need to install many functions before using, as it is not available after the first-time installation.
Last but not least, it is the last one we recommend, Nitro Pro 11 works outstandingly among most alternatives to Adobe Acrobat in the market. This tool provides all the features like any other desktop software tools we mentioned above, such as editing, OCR, converting, combining PDF files.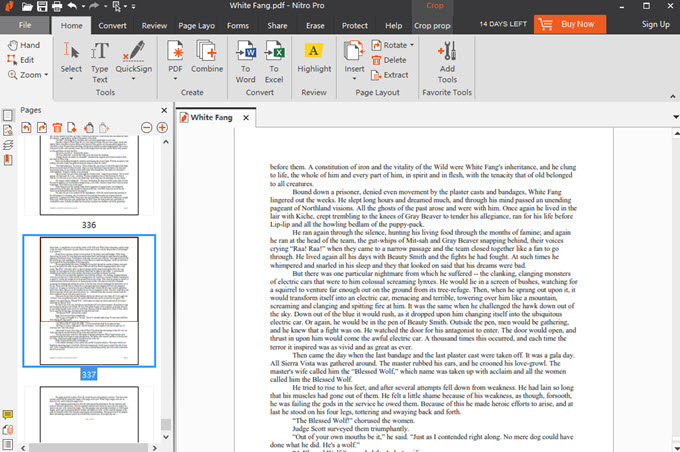 Reasons to be recommended:
Full of useful features.
Professional and user-friendly interface.
Able to whiteout some parts of the PDF contents.
Disadvantages:
The price is a little bit high ($159.99)
Editing tool is not good to use to modify the PDF contents.
Conclusion
As you can see there are many alternatives to Adobe Acrobat. Some are less expensive, while others' performances are equal to their charges. Among the above tools, we do recommend LightPDF for online, as it is easy to use on multiple platforms, free and contain many functions even OCR. Furthermore, we also think ApowerPDF is a good choice for Windows users who much prefer to desktop PDF software, while PDFPen for Mac owners.