Record-keeping is a difficult task and it is one of the key components in having a successful business. You need to store all the files such as expense reports, account payables, and other expenses and keep them properly. On the other hand, paper files are fragile and there are many cases that it has the least chance to recover lost data. As the digital age arrived, there are a lot of convenient ways to keep a record for most types of files. On that note, we will introduce the best way to convert paper files to digital.
How to Digitally Scan Documents
Desktop Scanners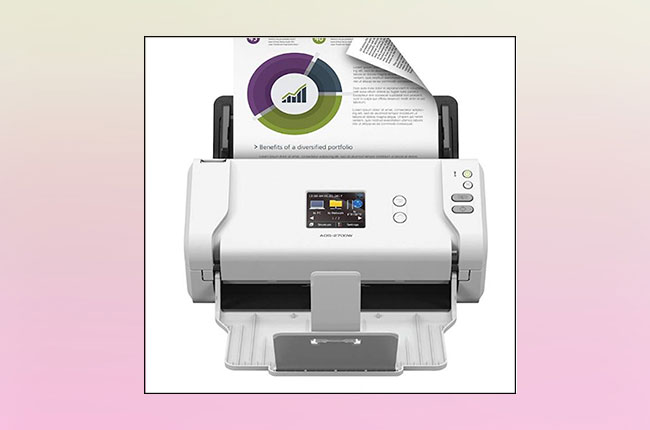 Desktop scanner is the first solution listed here. It is also known as the slow process of making a digital copy of a paper. Moreover, there are several desktop scanners available in the market, and choose which best fits your need and your budget. After purchasing your device, you must read and dig up the manual to know the proper way on how to operate your desktop scanner. On the other hand, you need to keep in mind that you'll be able to experience slow scanning and can handle a few sizes of papers. This may not the best option to convert paper documents to electronic files, yet it can be used as a good start in digitizing regular papers.
Pros
It has resolution options and scan in color or black and white.
Cons
It has a limitation in paper size.
The price is high.
It is very large and heavy and difficult to move.
Scanner Apps (Android&iOS)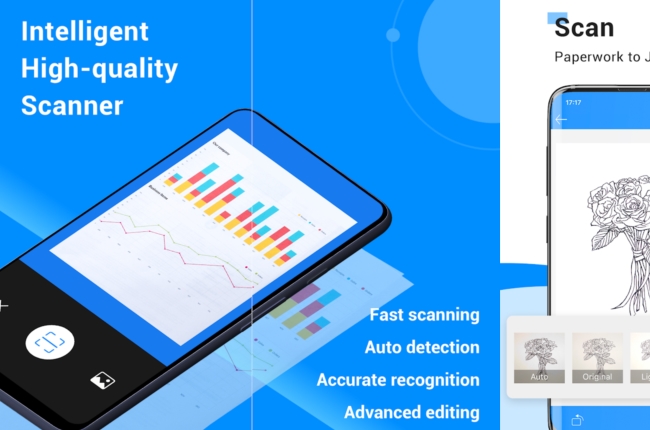 If you don't have a scanner and want a handy way to convert paper files to digital, use your mobile device. In this way, a scanner app turns your device into a powerful portable scanner that automatically recognizes text and helps you become more productive at work. With that, you can save the scanned image into different image formats. Moreover, you can scan documents anytime and anywhere by using the scanner apps.
Pros
Fast processing speed, and user-friendly experience.
High quality. The document quality scanned are in good result.
Accurate recognition. Smart border detection and OCR feature.
Cons
Scanning a large volume of documents will take a lot of time.
How to use Apowersoft Scanner to Convert Paper Files to Digital
Now, we'll introduce an application on how to convert paper documents to electronic files on your mobile device named Apowersoft Scanner. This is one of the best applications that you can have on your mobile phone. It has an auto-recognition scanner that can turn your papers turn into digital instantly. Furthermore, this is perfectly created for students, office staff, lawyers, teachers, and other individuals who need digital papers. What's good about this app is that you can use it even without paying a single cent. Also, the scan documents can easily share to your colleagues through Facebook Messenger, Email, WhatsApp, etc. To have a further understanding of how to digitize paper documents, simply follow the detailed guide below.
Then tap the Scan icon.

After the installation, launch the app then tap "Scan Document" button.

Next hit the scan icon and start capturing the paper you want to scan. Once the scanning process has done, you can modify the document by resizing, cropping, adding a filter, ocr, adding signature, and so on.

Hit the check mark when you are done.

Once all set, the scanned document will be automatically saved.
Document Digitization Services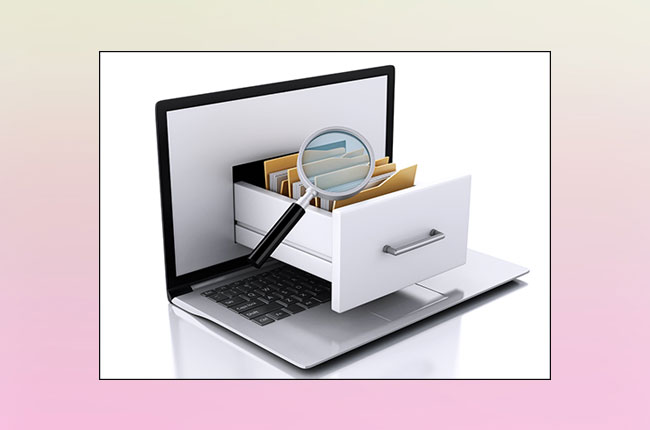 Another solution we have here is document digitization services. This can be used if you need a bulk document scanning process. You can send your files to the company that offers this kind of service. Moreover, they can provide you with digitized documents accurately and the best quality that can have. Aside from that, they can help you in handling the entire project from prepping up to document shredding.
Pros
Cons
It is expensive way compared with the two solutions given.
Conclusion
Now that you have the best way to digitize paper documents, you can start scanning your documents depending on how you need them. If you are into practicality and need to scan a few documents, use the most reliable scanner which is the Apowesoft Scanner.