People spend enormous amounts of time and energy on scanning papers especially in offices and schools. As luck would have it, smartphones with good cameras can be used to scan papers and convert them into PDF or image format straightforwardly. In fact, there are a wide range of applications that can give you high-quality scanned documents swiftly. However, we have listed the best free apps for you to scan a document with Android.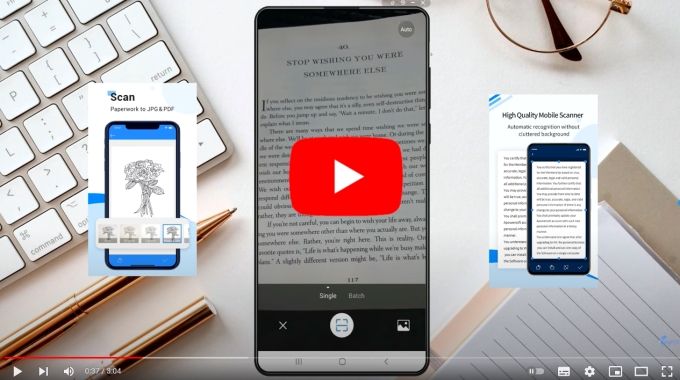 How to Scan Document from Android for Free
Apowersoft Scanner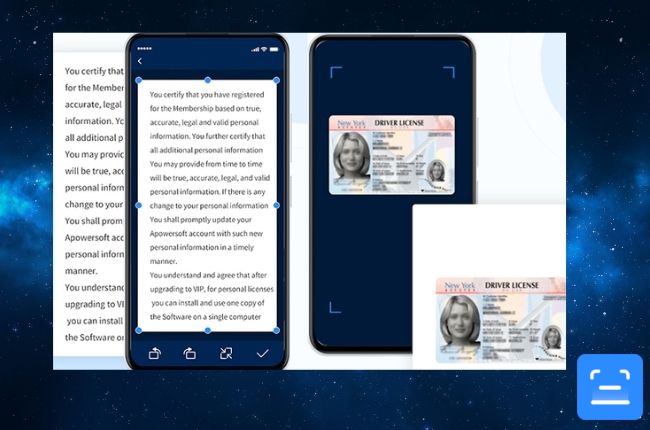 Listed as the best Android app for document scanning, Apowersoft Scanner flaunts its powerful features to have high-quality scanned documents right away which you can also sign the document and even save or share it as image format to others via Facebook, email, WhatsApp, etc. In any manner, you can avail its premium feature which is OCR tool that helps you to extract text from the image or change the image to Word and still give you the quality like the original. Compared to the other tool, this one is affordable enough that even students can avail it.
Adobe Scan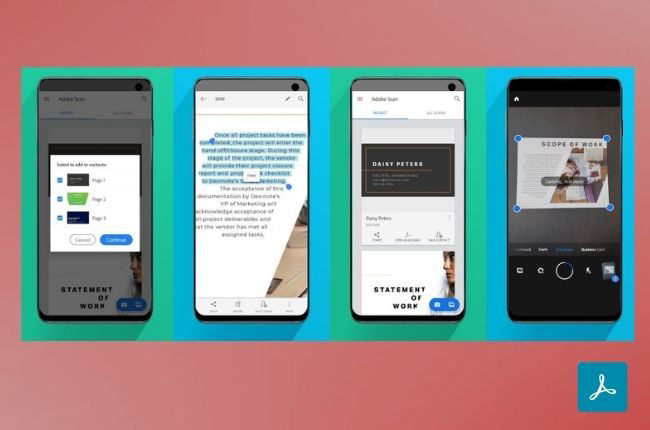 One of the most established scanner apps for android today is Adobe Scan. It has a handy interface that lets you scan paper documents, receipts, notes, photos and turn them into digital. Moreover, it has a built-in OCR that allows you to instantly convert your captured images and modify them such as color correction. It also supports multiple pages scanning into a single file and allows you to send your processed files on emails.
CamScanner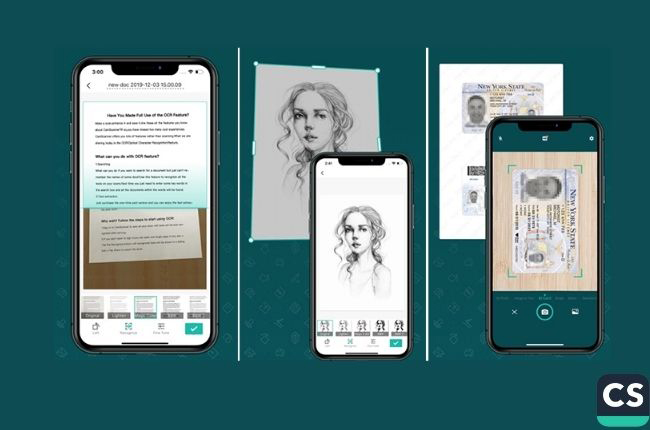 The next solution that we have is the CamScanner. It is one of the leading scanning apps on the internet today. It has an auto-remove messy background feature that you can use to clean your scanned documents. And it has also an OCR tool that helps you to extract text quickly from your processed documents. On the other hand, using the free version of the app may leave watermarks to your scanned files.
Fast Scanner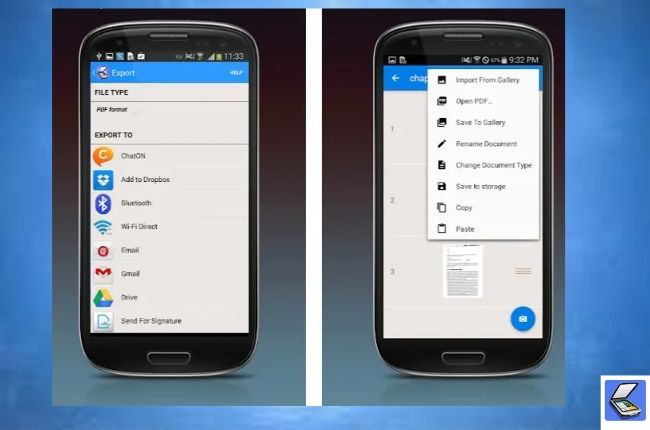 Fast Scanner proves that it is really evident to its name that its functions really work fast when it comes to scanning documents with your Android phone. It allows you to scan paper documents from multiple pages at once and turn them into PDF or JPEG format for free. Plus, it can be used to edit your documents and to add or delete pages on your files. The only downside of this software is that it does not have an auto-detection feature so you need to do this manually. Anyway, this app is incredibly helpful for its quick scanning ability.
Notebloc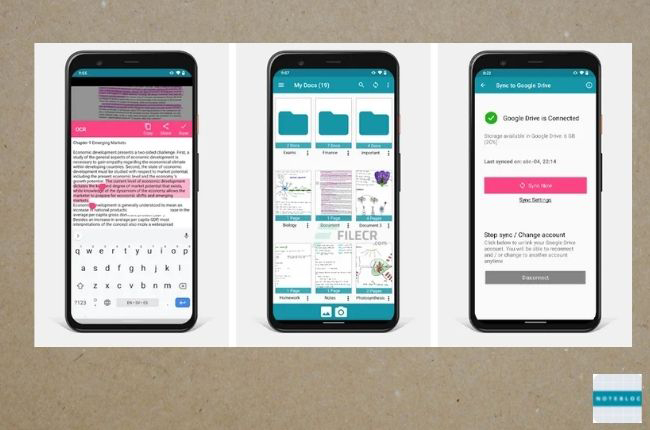 As one of the free scanner apps for android, Notebloc is also an OCR software that allows you to scan, edit, and share your documents digitally. One of the positive aspects of this program is that it doesn't require you to sign up for an account and it doesn't leave any watermarks on your scanned files. However, just be mindful of the pop-up ads on every scanned document that you will do.
Genius Scan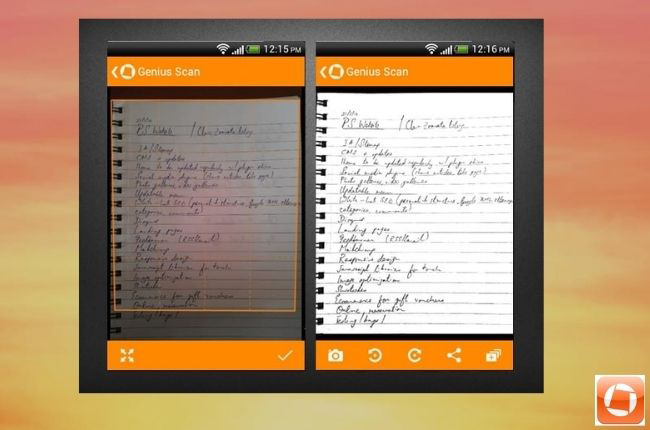 Another reliable android scanner is the Genius Scan. It has exceptional scanning features especially OCR that converts paper documents into PDF or image format effortlessly. Furthermore, it lets you scan by batch, add filters to your scanned documents, and remove shadows on your outputs. On the other hand, this program may not give you excellent-quality PDF documents as the other apps mentioned.
Clear Scan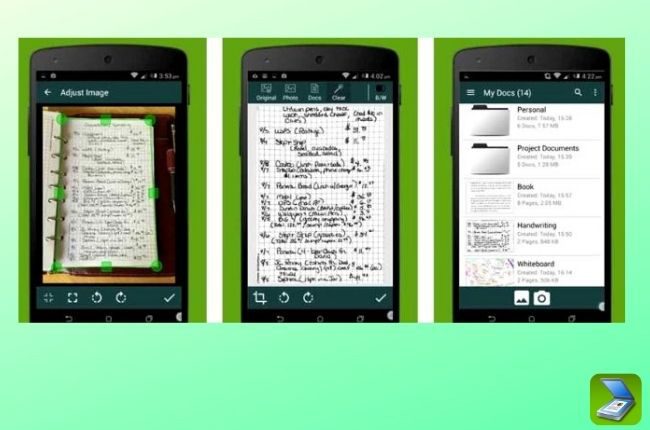 If you're looking for the best android app for scanning photos, then try Clear Scan. It quickly turns your documents or photos from your phone into PDF or JPEG format. This delicate mobile scanner operates fast so you can scan multiple pages at once. Additionally, it offers efficient editing tools that let you modify your scanned documents easily.
TurboScan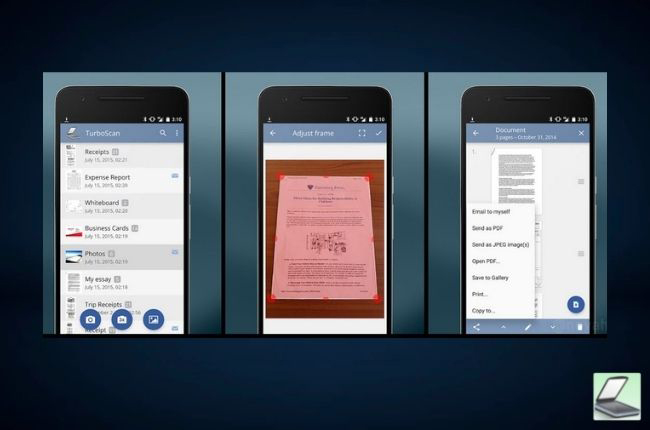 Next on our list is the TurboScan. It is fully-developed scanning software that gives you high-quality scanned documents in PDF or image format. It actually offers all the necessary features that you're going to need when it comes to scanning. Also, you can send your processed documents via email.
Microsoft Office Lens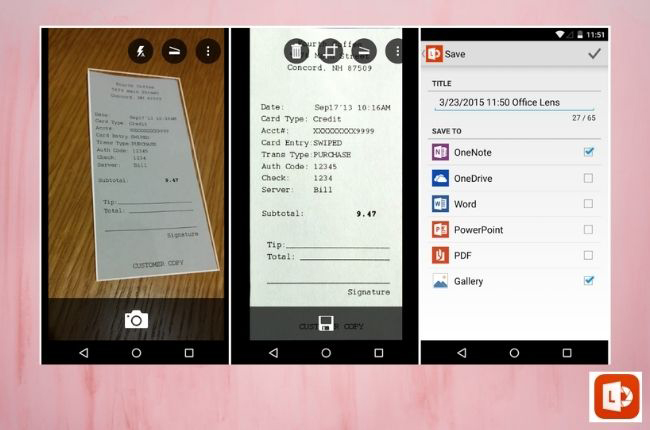 Microsoft Office Lens is a powerful portable scanner by Microsoft. It allows you to scan pdf for free as well as paper documents and whiteboard images. This software captures your documents and converts them to PDF, Word, or PPT which is a good tool for business and school.
Tiny Scan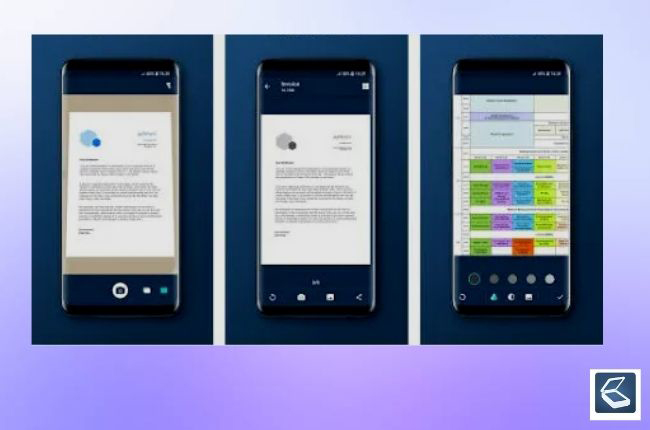 Never underestimate the ability of Tiny Scan when it comes to converting your paper documents into digital. It can scan any document and allows you to print it in just a minute or two. Moreover, it has an auto-detection feature that helps to prevent image distortion and filter the image. Just be ready for the in-app purchase of this app but apart from that, this is good software.
Conclusion
Finding a good free scanner app for android can be time consuming. So, we have listed above the best scanners that you can try and compare the features they have. Nevertheless, if you want the best scanner that is perfect for everyday use, we highly recommend Apowersoft Scanner.