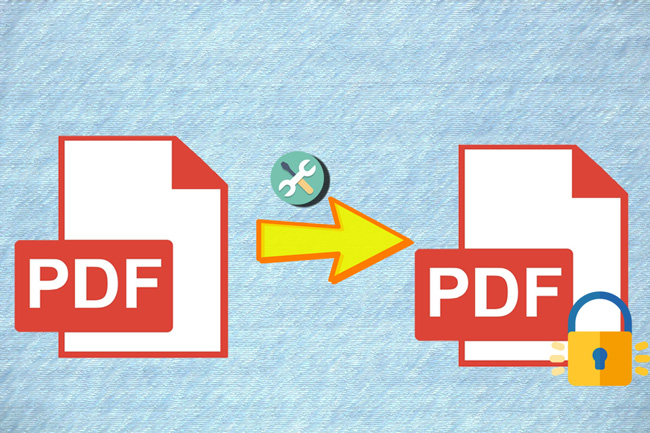 As we all know, PDF is not as easy to be modified as Word, which makes it widely used among businessmen and other users. However, what if the content is highly confidential and you don't want it public to everyone? Then, you need to use a password to protect your PDF documents. In this post, we summarize three tools to help you password protect PDF for free. Now, scroll down to discover them and figure out how they can work for you.
Optimal Tools to Encrypt PDF Online
LightPDF
If you are searching for a totally free, but efficient and outstanding, PDF tool, LightPDF should be on that list. Aside from serving as a PDF editor, this web-based PDF application is also packed with various other PDF functions, including conversion, compression, rotation, merging, splitting etc. It is safe to say this is a must-have application, not only for adding PDF passwords, but for other PDF enhancing needs.
What's more, it's free and reliable. And there is no need to install anything, but it can easily process your files.
Here is how to encrypt PDF for free with LightPDF:
Visit its "Protect PDF" page.
Simply drag the PDF document you need to process or hit the "Choose File" button and then browse for a file and open it.

After that, type a strong password and repeat it in the input box then click "Protect" to start the data encryption.

Once done, you can easily save the file to your computer by hitting the Download button provided.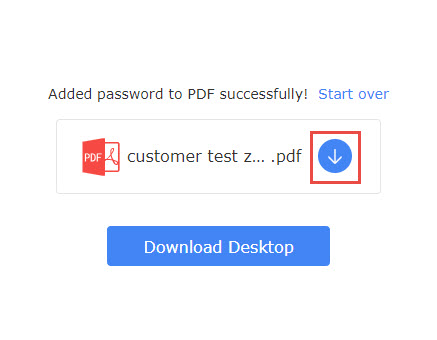 Pros:
Easy to use interface.
No software installation required.
No limitations to the file size or process times.
No watermark added to managed PDF.
Cons:
After one process, it won't have options to jump to other pages to continue modifying the same file, thus users need to upload the managed document again.
Soda PDF Online
Another tool to encrypt PDF online is Soda PDF. By using this program, users can view, edit, convert, merge, split, sign and secure PDF. The good thing about this program is that you can use it anytime you want without installing anything, as long as you have an internet connection.
Follow the steps to add PDF security with this tool.
Browse its webpage for PDF protection.
Click the "CHOOSE FILE" button to upload your PDF.

Type the password and confirm the password to protect the document. Then, hit the "PROTECT" button to encrypt PDF for free.

To keep the PDF file, you can send it to your email or save it straight on your computer using "VIEW & DOWNLOAD IN BROWSER".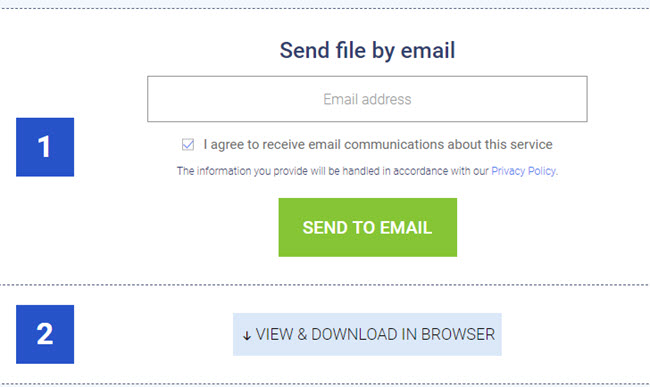 Pros:
Simple interface and can be used without installing anything.
User-friendly options for users, such as reset button to clear the passwords entered.
Professional editing functions.
Cons:
It fails at times.
The processing speed is not fast.
Smallpdf
Last but not least, we will introduce Smallpdf. It is also popular among PDF users, as it works perfectly and owns many useful features. Even though it doesn't contain as many tools as LightPDF, it can satisfy users when converting, compressing, generating, editing PDF documents, and more.
Now, let's use this great online program to password protect PDF for free.
You can drop the PDF document, or upload from local drive, Google Drive, or Dropbox.

Enter the password twice and then encrypt your PDF file. Once done, you can download it to your computer or cloud service.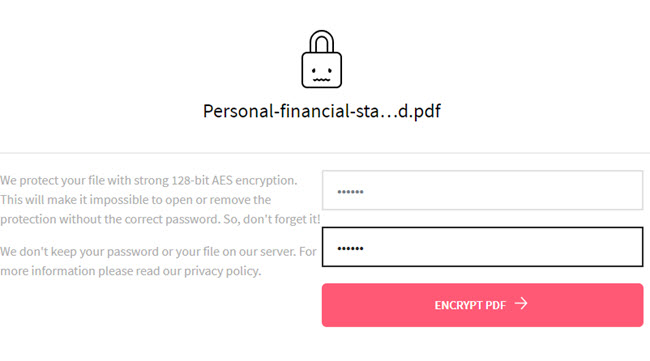 Pros:
It won't add watermark to your file.
It works smoothly and easily.
It doesn't require users to download any plugins.
Cons:
It has some ads and popups on its website.
It only allows users to manage two files per hour.
Conclusion
Those are the best ways to encrypt PDF online. Now, with the use of the PDF programs listed above, there's no need for you to worry about maintaining your PDF document's privacy. Just make sure to use a unique password and remember that password.